Qualified Legal Representation in Omaha & Beyond
Decades of experience by your side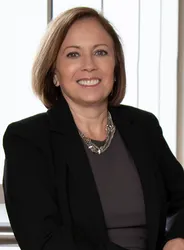 Kathryn J. Derr, PC LLO is an Omaha law firm dedicated to serving clients. Attorney Kathryn Derr possesses in-depth knowledge of Nebraska and federal laws based on more than 30 years of experience as a hands-on legal practitioner. She frequently receives referrals from other lawyers and past clients who recommend her because of her ability to solve clients' problems in a timely fashion.
Our approach
With the help of experienced support staff, Kathryn:
Offers prompt, comprehensive service all the way from initial consultations to appeals, if applicable
Meets with clients on a one-on-one basis so they can work directly with a seasoned lawyer with courtroom experience
Establishes close professional relationships so clients can feel comfortable discussing personal or financial problems
Practice areas
Kathryn's main practice areas are bankruptcy law — where she works with creditors as well as debtors — and business law. She also represents clients in civil litigation cases and provides estate planning services
Contact Kathryn J. Derr, PC LLO today
Kathryn works with clients in Omaha and throughout Nebraska, including Norfolk, Lincoln and Ogallala. She is dedicated to helping clients find solutions to all their legal needs.